Daedelus | Curtains Don't Talk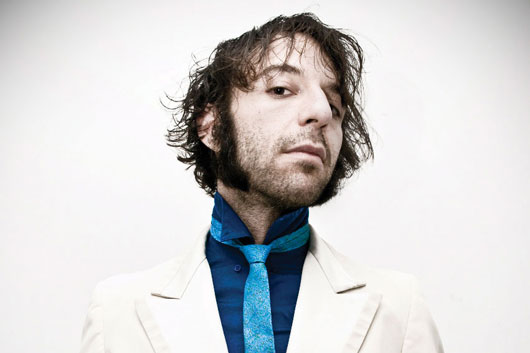 A few days back, those at Mixmag called on Alfred Darlington, better known as Daedelus, to answer some of their "Big Questions." In addition to providing some characteristically original responses, he also crafted an exclusive for Mixmag entitled "Curtains Don't Talk," a demented fusion of Janet Jackson and the Beach Boys in line with his take on left-field hip hop. Read over the interview here.
"When I was quite young I wanted to be an inventor, not that I had any aptitude for the maths involved. I was a terror to my parent's electronics – everything got taken apart, but very little put back together." (via Mixmag)
If you're ever graced with the opportunity to see this man perform one of his furiously imaginative sets, don't pass it up. Aside from the allure of his appearance, which is mainly influenced by early Victorian dandyism, he's a fascinating entertainer.
Curtains Don't Talk (Daedelus' Pacific Footwork) – Janet Jackson / Beach Boys
alh