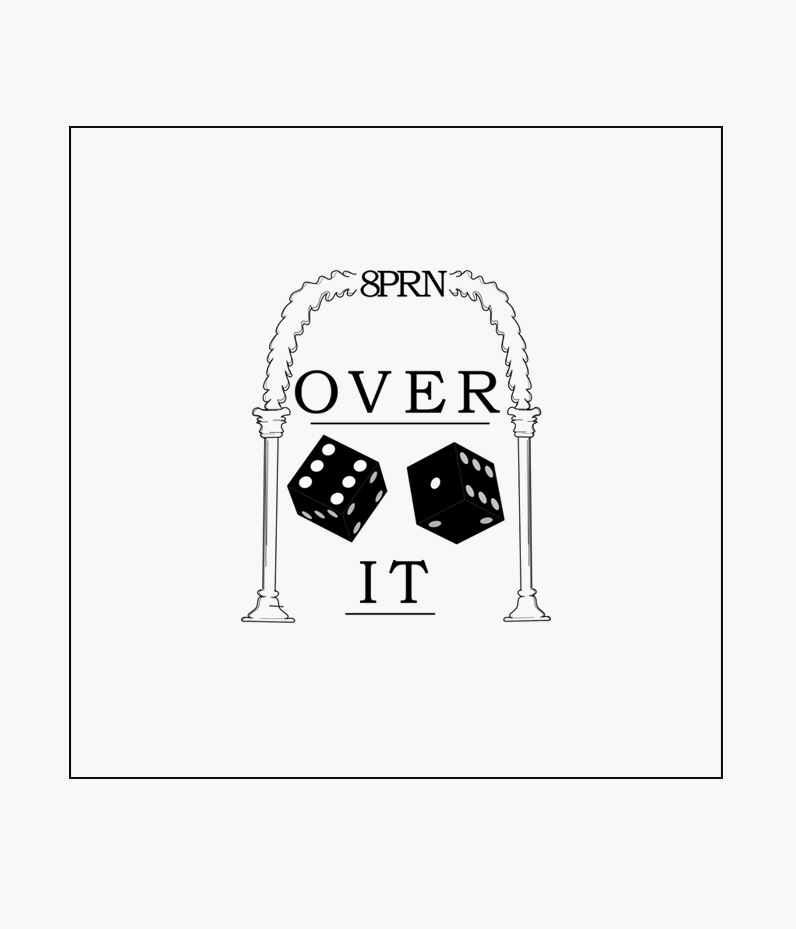 Following up his debut EP Time Waste (Jellyfish Recordings, 2012), young Vancouver-based electronic music producer and Chapel Sound crew-member, Patrick Holland, a.k.a. 8prn, has crafted this smoky soulful brooding beat-tape entitled Over It for our very own Blenheim & Celtic Recordings. The record is cheeky, dark, and intoxicating, but also souful and sincere.
On this project, Holland draws heavily on hip-hop and R&B for the rhythmic framework, which was constructed using a Roland SP-404 and Ableton Live. Holland's chopped re-pitched vocal snippets, skittering swung hats, and weighty morphing analog bass synth tones (courtesy of his Dave Smith Instruments Mopho) on "Runnin'" and "Over It" are reminiscent in some ways of the work of Henry Laufer a.k.a Shlohmo.
"Late 2012, with the whole new age trap thing going on, I kinda wanted to dabble in it a bit, so I went for a heavier sound, 130-140 tempo and all that. Artists like Bames, Falcons, Lunice, and Sango were references for that feel. The distorted analog bass/synth sound comes from my love for garage punk stuff like Ty Segall and Dead Meadow. I also got into some old Triple 6–pre Three-Six Mafia, like Koopsta Knicca, DJ Paul, and Juicy J… So, that old southern triplet hi-hat and deep sub rubbed off on me."
"Like any music, there are things I've heard, while out and about, that I like but that I find way too cheesy and over used… certain vocal processing and pitching, drum machine samples and song structures. I feel like I've taken the things that I don't like, and morphed them into a sound that I enjoy… not quite a mockery or parody of shitty club music, but definitely a cheeky rip into it."
"I made 'runnin' a week before opening for UZ , in December, so that I could have a track of my own that could be considered a 'club track', haha. So when I started making 'over it', I was going for the same feel… Then I realized that I didn't want to make 'certified club tracks'… so I added the guitar, vocals, odd percussion, and a chill bassline to wash out the trappyness of the piece…"
"Like many people, I was over it."
[Patrick Holland a.k.a. 8prn]
The Over It EP was put together in a small bedroom studio in a basement suite on the east side of Vancouver.
Download the full release:
You can follow 8prn on SoundCloud as well as Facebook.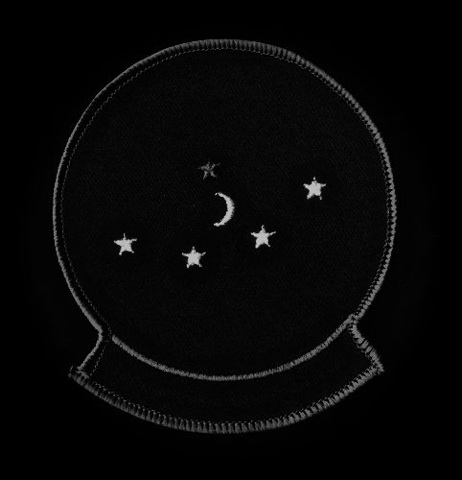 Yours,
Wolfey
---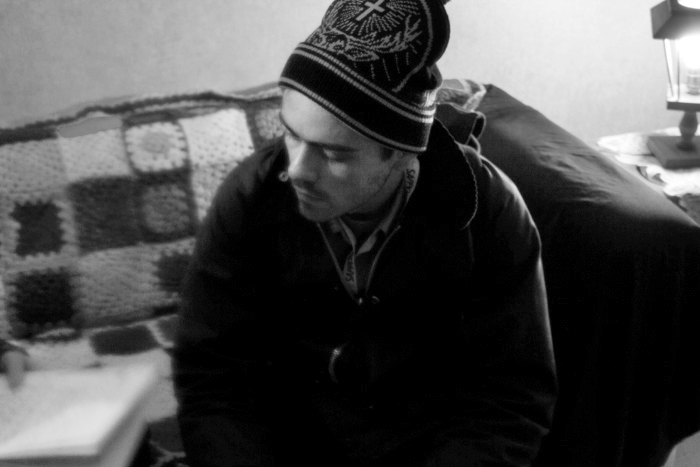 [Steve Bishop a.k.a. Oneman]
There is no denying that we have seen an influx of DJs over the past decade. In surprising contradiction though, we've also witnessed the diminishing of another species; what we'll affectionately refer to as the DJ's DJ. Steve Bishop, better known as DJ Oneman, is the epitome of this title and as such is but one of a few. Revered for his impeccable taste, honed turntable-isms, and ability to recontextualize the familiar into the novel, Oneman is perhaps even more eminent of a figure now than he has ever been. His name has many times graced the posters of Fabriclive, Boilerroom, Rinse FM, the Red Bull Music Academy, and now Igloofest, where we find shelter after his riotous performance to discuss the virtues of "Trap" music, the role of the DJ, and the future of UK dance movements, among other things. We hope you enjoy -
Low-Life:  Igloofest… what is it? What'd you expect, what'd you get from it?
Oneman:  I dunno what I expected.. I guess I expected an igloo.  It's good that there wasn't one to be honest..
LL:  I've read that one of the craziest parties you've played was in an igloo, back to back with Jackmaster, one deck, how did that compare to this?
Oneman: Ahh, that was so much better [laughs].  I can't even begin to explain how much better that was.  But yeah, like that was an experience in the igloo in Austria with Jack.  And yeah, it fell to pieces; and this [Igloofest], stayed afloat.  The boat stayed afloat.
LL:  I guess that's the beauty of not actually playing in an igloo.  Having some actually structure.
Oneman:  Yeah.  Having a great stage, a good heating system for this weather..
"…if a whole new genre of music like dubstep came around… I really can't see that happening again."
LL:  Changing the subject entirely – you've made a career out of being a DJ (among other things of course, label owner etc), do you think it's still possible for an artist, a young guy coming up to make a name for themselves as that predominantly?
Oneman:  I guess, well, it's a lot harder now.  When I did it, I was goin' to clubs, I was meetin' people in clubs, it was way more personal – not much internet involved.  I'd meet people, and they'd give you a chance, because they believed in you, or they hear a mix of yours, or a radio show.
The scene was so small, that you could get away with it then.  I feel like the only way that that could happen now, is if a whole new genre of music like dubstep came around; and I really can't see that happening again.  I feel like that could be the last big wave of a powerful music scene to come out of the UK, or anywhere really.  I don't think anything's been as powerful as when dubstep came through, since.  It was kind of:  House, DnB, Garage, Grime for a little while, and then Dubstep.  Since then, its just sort of been filler stuff.  There's never really been strong, powerful movement since then.  So I think it can happen, but it's a lot harder.
"That's what I feel DJs should do if they're producers. They should distance themselves from that production side of themselves." 
LL:  I'll quote you on this, you said:  'I don't think that the DJ is as needed or as important as when it started, all performance now is money.'  Do you think this has/will inevitably lower the bar for live performance?  Essentially will it lower the bar for what a DJ is expected to do?
Oneman:  Well, in a way I think yeah it's already happened because, you used to rely on the DJ for new music.  The producer couldn't DJ.  They'd have to learn how to DJ, where now it's.. you know, a lot of producers have a copy of Ableton, and a controller, and they play their own tracks through that.  Which is fine, and I have no problem with that, but it's.. yeah it's totally different deejayin'.. the bar would be lower, because expectations are completely different as to what they were.
LL:  You've also said that one of your fortes is not necessarily relying on those unreleased tunes from your friends, it's the talent in blending the existing tracks into something they've never heard before.  Is that dwindling, or is there anyone out there still impressing you right now that can do that?
Oneman:  There are a few DJs that I feel still do that sort of thing, like Jackmaster for instance, or Krystal Kleer – another great DJ that.. distances himself from his production style.  That's what I feel DJs should do if they're producers.  They should distance themselves from that production side of themselves.  Not just like play all their hits, but you know, delve into what they like, or what they feel they could play against stuff. That's what deejayin' is I feel.
 "['Trap'] reminds me of the energy that Grime had in the UK."
LL:  Just out there you played a lot of trap music: some classic stuff, Lex Luger, but also some from the more bursting phenomenon, Iggy Azalea, for instance.  How do you feel about that movement?
Oneman:  I feel like a lot of it has good energy.. and I feel like a lot of it has a relation to clubs.  It's club music.  Bein' the 808 beats, or the kind of straight rhythms, they have like.. set intro, set verse, set chorus.  It's good.  It's easy to play in a club, and it works.  So yeah.. I mean, it reminds me of the energy that Grime had in the UK, from like 2000-2001.  I hear the same sort of energy in a lot of the "trap" music.
LL:  A couple weeks ago, you released a 119 bpm House edit of that xx tune, 'Chained'.  What provoked that, and can we expect more from you in the way of production?
Oneman:  That was the Young Turks guys.. they asked Jamie [xx] to do a classic house edit of the 'Chained' track, and Jamie said "why don't you ask Oneman to do it?"  And then they asked me to do it, and I kind of played around with it for a bit, I had a few ideas, I used some UK Garage tracks and they didn't really work, and then I settled on some old House stuff, and yeah.. I sent it to them, they liked it.. I think it's good.
LL:  Yeah, I think so too.  One last one question – what gets you movin' these days?  What do you listen to on the plane, in the shower, whatever.. personally?
Oneman:  Oh, at the moment, it's the new Sasha Go Hard mixtape.. it's sick.  And it's called 'Round 3' man.. and I dunno, she's like one of the young Chicago girls like Katie Got Bandz.  She's really polite, she's really nice.. she raps about her boyfriend, she raps about bein' in love, she's so sweet.   I love her.. she's great.  She's got good producers.. Block on Da Trakk, and another guy called Absolut P I think.  Yeah, that's my mixtape for the moment.
LL:  Fantastic. Thank you for your time.
Oneman:  A pleasure.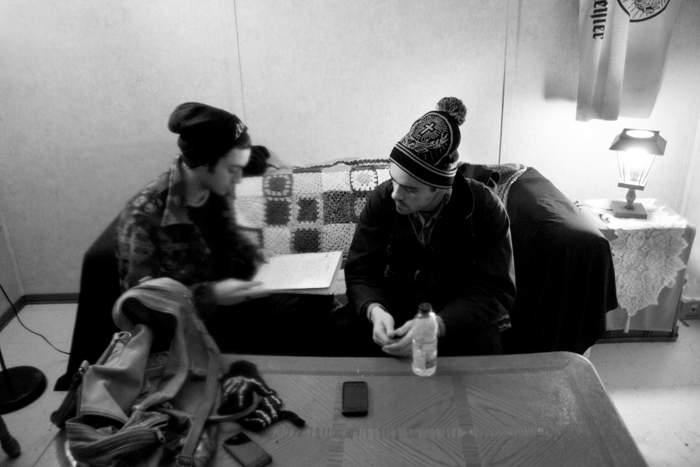 Cop both his Solitaire Mix and recent Edits compilation, free of charge:


[DL via images]
words: Samuel Rutledge
images/support: Kane Ocean
---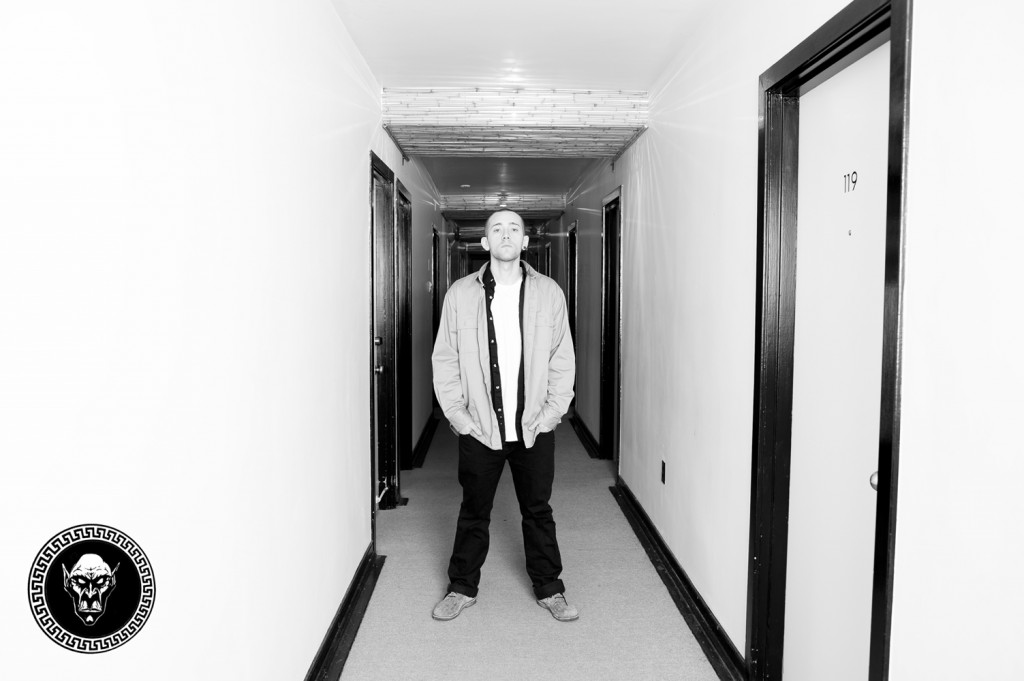 In March, we had the opportunity to sit down with Chicagonian Frite Nite founder, friend of Friends of Friends, and Red Bull Music Academy alumnus, Salva, on the Vancouver stop of his recent tour with Nguzunguzu. Tune in for Salva's thoughts on his European tour with Shlohmo, his constantly developing taste, and the art of turntablism. Picture your swiftest So-Cal colloquial drawl and you're halfway to imagining the precise yet skittering speech of artist-in-spotlight Paul Salva.
LL:  How was the European tour?
Salva: It was awesome because I love touring with Henry (Shlohmo); we have a pretty broad range of sounds and we're both going into new territories. I guess we all are—always trying to stay dynamic. We have good chemistry together for sure; it's cool stylistically because it's not three hours of the same sound, and we get along great, [like] fam. The reception was great; most of the shows were sold out. Some smaller venues, but it was still just super humbling to see that kids know and kids come out over there, because, you know, we had no idea [what to expect]. We were in Eastern Europe, we were in Poland and Romania, and those places went off the hardest. Paris was amazing, and Berlin—we played a huge show in Berlin. It was awesome, man.
LL: Any particularly wild stories?
Salva: Well the whole thing was just crazy because we did a lot of dates in a short amount of time. Really the whole thing was sleepless, alcohol-fueled just to stay alive, [laughs] get to the venue and do whatever just to stay up and stay moving. In Berlin we didn't get home from the club until 8 in the morning and cats are all still going to Berghein, which is the big quintessential techno club there. Cats were leaving our show at 7, 8 in the morning and then going to the club. I got a small taste of why a lot of my homies like XI and Lando moved to Berlin; I got a taste of huge crowds over there. But I mean we—we're chill dudes man, so we didn't [laughs], we didn't get into too much trouble.
LL:  In a pulseradio interview, you said, "Now I think my sound is more suited for European audiences in general as opposed to American."  How was the tour from this perspective?
Salva: I think maybe I'll rescind that comment. After going over there it's not as black and white geographically; it's just like it is here, it depends on the crew and the promotion of it and the micro scene and the city. A couple of the shows we played were very beat-head centric; you could tell they were into the Low-End Theory sound, which Shlohmo's even evolved away from, and I'm pretty far removed from [that] at this point because my sound has really gotten dance oriented. I don't think it's Europe vs. North America in that sense. People in Eastern Europe were more up to dance than they were in London. In Paris, people went out to dance as opposed to spectate, which is what it's like in a lot of cities in the states. It seems like we have more fans out there [laughs].
LL: Is turntablism becoming a lost art? 
 Salva: My heroes in that scene, turntablism, most of them have adapted. For instance A-track, who is still technically one of the sickest DJs, people can say what they want about the style he went, or [his label] Fool's Gold—especially coming from hip hop he's making mainstream dance music with Duck Sauce—but you can't challenge that dude, he's the illest. It's cats like that, like Craze (who was Kanye's tour DJ for a while), Q*Bert, D-styles, all those guys stayed relevant, but you don't get big crowds anymore coming out to see turntablism events, you don't have five-man crews. Culturally, it just kind of died out a bit. Pretty much all the heads you could ask, like Bryant from Lazer Sword, Nosaj Thing, Shlohmo, all the L.A. homies, everybody came from turntablism, everybody used to cut. That was just what it was during that time.
LL: What do you think kids will be into ten years from now?
Salva: It might come back around, who knows. I just think back to the whole art form in itself and it's such a bizarre thing, dude, it's very postmodern, using—from a layman's perspective—a record player to manipulate sounds. But with Ableton, it is that same thing, just in a different format. What kids are doing with Ableton is taking songs and warping them in ways you really couldn't ten years ago. They've made a whole new culture out of it, which is equatable [to turntablism's development].
 LL: I understand you were heavily influenced by some of the great hip-hop producers of the '90s. Try your best to convey to me what it was like to meet the RZA during your time at the Red Bull Music Academy [RBMA].
 Salva: I almost cried, I definitely teared up. We met other living legends like Trevor Horn, and now Roger [Waters], and these cats are Grammy winners—I think Roger has the most Billboards ever as far as writer's creds—these people have influenced pop culture immensely. To me the RZA struck home the most. Wu Tang is the RZA. It was spiritual too; he's a really enlightened cat—his whole style and how he conveys himself isn't a gimmick, he doesn't preach it for hype, he's about it. I learned a lot, it was special.
 LL:  In one of your bigupmag RBMA diary posts, what you said about RZA taking notes from Tarantino on Kill Bill, then Tarantino taking notes while RZA directed "Iron Fist"… that was unbelievable.
 Salva: A lot of his talk was about the student-master relationship, and about the whole concept of a master and being a master of your art form. I don't even know if they've put that lecture up online yet, but it was nuts to see someone like that, who's already achieved so much, whose records have gone triple platinum, being humble to the core on a completely new art form, and experimenting with a new art form later on in the artistic life, [it's] inspiring to me because I'm a little older than some of my peers.
 LL:  Since you've had time to reflect, any words on your time at the RBMA? 
 Salva: I've been doing these lectures, Q&A's, and workshops in cities I've been traveling to, trying to get kids hip to it. I've been trying to encourage everyone to do it, it's the coolest thing ever. It's their fifteenth year, which is crazy because a lot of people didn't even know it existed. [RBMA's] been growing exponentially. I can't even imagine who they'll get to lecture and perform in New York. It's a beautiful thing that they do and everyone involved is very humble. I went to the RBMA headquarters in Germany, and they're just great people that love music. Torsten, one of the founders, has got the illest synth and drum machine collection I've ever seen in my life in the RBMA basement; it trumps any studio I've seen. They're all real music lovers, it's not just some marketing ploy. It was humbling and enlightening and inspiring.
 LL:  In one of those same diary posts, you said "never really got Swag rappers either," but confessed to enjoying a Lil' B song that Clams Casino played to you.  What is it about 'Swag' rap that you think appeals to listeners?
 Salva: I don't know if that was a proper classification of the movement. There's a new league of rappers I really like; A$AP Rocky, Kendrick Lamar, and 2 Chainz. Lil' B's his own thing, he's not indicative of a school, just on his own island. Henry put me onto a lot of that stuff and I understand a lot of [it] better now. It was just the antithesis of rap to-date. It's not necessarily about technical skill, rapping, and it's not about hit making, 'cause you've gotta dumb it down to make a pop-rap tune. I'm startin' to feel that stuff. It's all growin' on me.
 LL: With running your own label, you must recieve quite the influx of demo tapes… Do you have a certain process that you use to sift through them?
Salva: I have a couple people on the crew who go through stuff. Henry and I did a Dubspot lecture in New York. I like getting hit up on Soundcloud, hearing what kids have going on now. A lot of people who've just started making music want feedback and I try to respond to all of them. A lot of people just want some instant gratification—they sat down and made something—but on the other hand maybe one in twenty that I get is like, "whoa." Even if they're not ready or polished yet, they're 18 and their ideas are sick. I try to listen to every single thing that comes through the channels and I like interacting with people.
 LL:  Which is the worst sport in the world?
Salva: I don't like sports really, all of them kind of suck to me. I like the NBA, the fast–paced action of a basket ball game. I guess I wasn't raised on sports. My dad was a boxer so he wanted me to box, but I'm not really down to get my face crushed in. I guess golf; it's really boring to watch but I'm sure it's pretty serene to play.
LL:  Do you have any new releases coming out on your label that you'd like to talk about?
 Salva: DJ G, from SF, [who] plays a lot in BC, released [work] with Headhunter aka Addison Groove—he's existed in the proper dubstep world before its most recent incarnation. Him and I have been recording together—we have a record coming out on Frite Nite. We're doing some remixes for the new Friends of Friends artist Tomas Barfod. A bunch of cool stuff I'm not at liberty to talk about yet. Doing this tour with Nguzunguzu, getting to play this summer at Coachella, and playing Movement Festival in Detroit, which is huge. Some milestone events for me, I'm excited to play some bigger stages. Just keep doing it.
 LL:  You spoke on the pace at which North American dubstep is evolving, and suggested peoples tastes change very quickly. Does this influence the way in which you produce music?
Salva: I think it does. I'm as guilty of it as anybody. My taste changes, [but] not dramatically. At the root of it, I still like the same sounds. What I came up on is still at the core; I'll always love house music and I'll always love rap and I'll always love electronic music in general. I'm not starting an indie band or anything right now [laughs]. Just the style of everything changes, just like with art. Go to a modern art museum and look at an era of art—look at all of Picasso's colleagues and contemporaries—[change] is just how it goes. But now, like you're saying, it's just really fast paced. People jump on a sound and copy it, which is imitation; that's what art is. I get burnt out on a sound and then hear something else that attracts me and I go in that direction.
LL: Is that a bad thing? Is it because of the internet?
 Salva: Having a label, helping manage some of the artists on the label, and being managed myself by another individual, I see things from all angles. My Complex Housing album, which came out in February of [2011], was finished in June of 2010. I was antsy to get it out because I didn't want it to be dated. Turn around time is even faster now; the press cycle on an album [snaps] comes and goes. It used to be a three-month album cycle with press and all this stuff and now its just press for a week and then on to the next, there's just so much coming out. So my record was done earlier, but Friends of Friends was like, "be patient, we believe in it." I was glad I waited; it was about timing. You don't want to get caught up in trying to keep up with a sound. If you're making a sound and you're worried about it being dated then maybe it's not the right thing. Try to shoot for stuff that's timeless and have a musical idea that's solid regardless of what style it is. I see a lot of artists that pretty much copy Shlohmo's style, same with James Blake, and Ramadanman. Everybody sees those ideas and tries to do that. That's fine and some good stuff will come out of that, but at the end of the day the only thing that is sustainable is originality and having your own sound.
LL: Thank you for your time Paul.

Connect with Salva:
Facebook | Twitter | Soundcloud | Website
Salva | 03.09.12 | LOW-LIFE TELEVISION from KO | L O W – L I F E on Vimeo.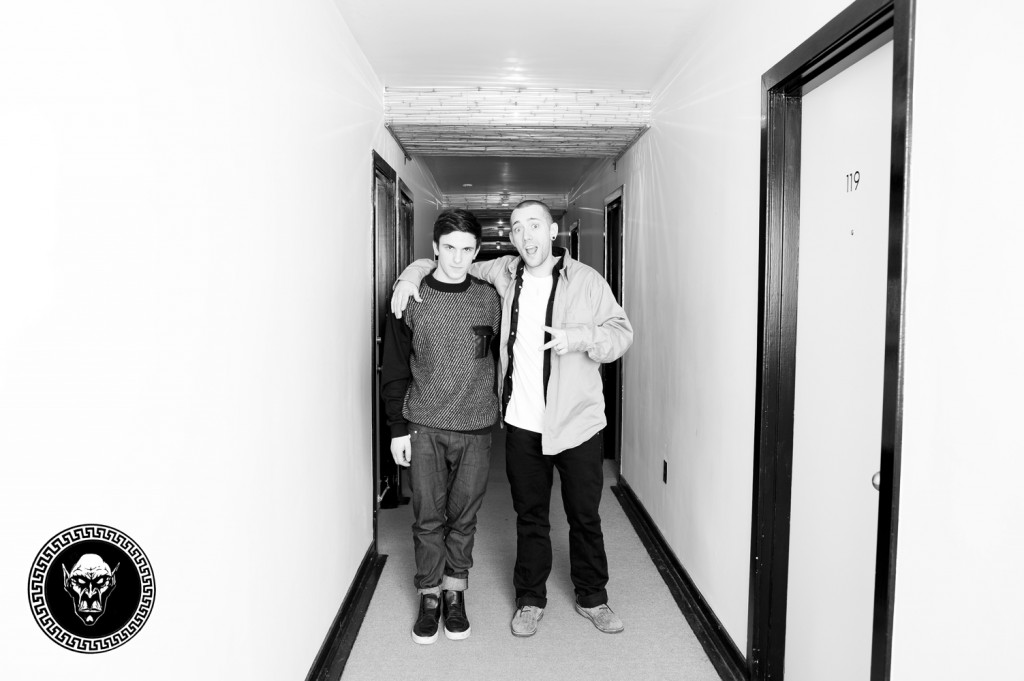 KO
---