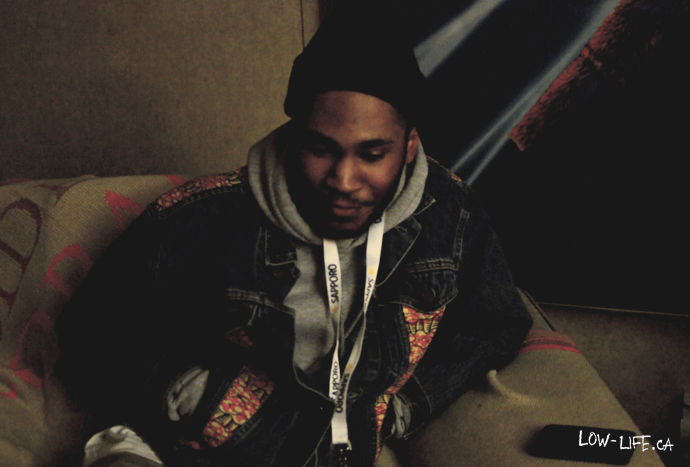 [Kaytranada]
A few minutes before Montreal's beloved Kevin Celestin took to Igloofest's Sapporo stage, I got the opportunity to sit down and ask him a few questions. Kevin entered the small room with a humble demeanor and an anxious smile stretched across his face; Kaytranada was eager to get on stage, but more than happy to discuss topics not limited to: the city of Montreal, making music with family members, and trap music's ever evolving fan-base beforehand.
Low-Life: Kevin, first of all, thank you for your time.
Kaytranada: No problem man.
LL: You were born in Port Au Prince (Haiti), and moved to Montreal shortly thereafter. On your Bandcamp, you list the city of Montreal to be one of your main influences… What aspects of this city influence your production most?
K: Well… It's more about the nightlife in Montreal, It's really dope, and everyone is open to everybody. There are all kinds of people here, its really nice.
LL: People dress the way they want to and such..
K: Yeah man, it's dope.
"Supreme Laziness… It's coming out soon. This year, probably March, maybe later."
LL: From what I understand, your little brother has played an impactful role in your music career, introducing you to production and whatnot.  What is the relationship like between you two?
K: Yo – he's been my best friend since day one! Ever since he was born we've been really close… like really close.
LL: Absolutely man, I'm in the same place with my older brother. We would find new beats and wile out to them all the time.
K: That's exactly the same shit man.
LL: And you're working with him on a mix-tape I hear?
K: Yeah. Supreme Laziness… It's coming out soon. This year, probably March, maybe later.
LL: What's it like working with a family member?
K: Well, It is kind of like… kind of more direct, more emotional, you know. It's always negative when we're recording a track. Right now I'm not really down to record a track, because I don't have that patience no more… He does a lot of takes when he's recording his raps.. you know.. So I'm like fuck it. No more time, and now he's kind of mad that I don't want to record for him, or with him. I critique him and he'll scream at me. But you know, at the end of the day, we're just brothers arguing about a mix-tape and it doesn't change anything.
LL: It's all better the next day?
K: Yeah man.
"Its kinda weird for me cause I rarely listen to today's music at all. I'm more into disco like Diana Ross, Soul music like Marvin Gaye or some rock music shit like Jeff Buckley."
LL: So, for your forthcoming album, titled Kaytra Thomas, what kind of beats can we expect to groove to?
K: Yo. It's gonna be everything… you've seen lately I've been into house… trap… hip-hop beats, its gonna be more complex with more suprises too.
LL: Can't wait to hear it.
K: Haha thanks-
LL: The name you produce under, it started with Kaytradamus, and you changed it to Kaytranada… Kaytra, where did the 'Kaytra' come from?
K: Kaytradamus came from Nastradamus who took it from Nostradamus, and that was just kind of like random, it was a unique name at the time. So that's where the Kaytra came from, it's like a smaller name for my stage name.
LL: Correct me if I'm wrong, but you started DJ-ing prior to producing.
K: Yeah.
LL: Has any of the skills that you acquired from DJ-ing transferred over to your production process?
K: Well yeah, it kinda helped for mixing, and more creative stuff with effects. At that time I didn't even know how production worked so i learned everything from there. The BPMs, mixing acapellas and all of that.
LL: So tell me your ideal setting for working on a track? 4 in the morning.. a sunny afternoon.. Snowfall perhaps? What's the ideal?
K: Well, back in the day I usually worked early in the morning, like at 4am when I didn't sleep at all. I had pretty bad insomnia; I was an insomniac for a really long time. I'm kind of recovering from it now, but back then it worked really well to make beats during the night.  Now today, it only happens one time a week when im about to go to sleep or when i come back from school.
LL: Do you have any other passions besides music?
K: Yeah sure, i freaking love drawing and i also love filming and directing videos. I have a passion for food too.
LL: Your top 5 artists in the game right now?
K: TNGHT… Kendrick Lamar… Sean Price… umm… Action Bronson… Schoolboy Q… Its kinda weird for me cause I rarely listen to today's music at all. I'm more into disco like Diana Ross, Soul music like Marvin Gaye or some rock music shit like Jeff Buckley. So right now, I'm catching on the albums that I've missed in the past years whether its from the 90′s, 80′s or the 70′s.
"I don't hate the musicians who make trap but I think the fans are getting annoying and corny only waiting for a drop or saying "its a trap". I don't think its trap, it supposed to be a sub genre for hip hop."
LL: Where do you look to find new music for your sets?
K: SoundCloud. Just discovering new music, scrolling up and down. I look for new artists; I look for new shit, original stuff. Then when I discover a new artist I dig, I check out his favorites and it links me to other artists that I've never heard of, which is amazing.
LL: Last question, what's your outlook on the trap-music scene looking forward?
K: I don't know, its getting kind of weird. I don't hate the musicians who make trap but I think the fans are getting annoying and corny only waiting for a drop or saying "its a trap". I don't think its trap, it supposed to be a sub genre for hip hop.
LL: I'm looking forward to your set, thank you very much for your time Kevin.
K: Yo thanks man. That was cool.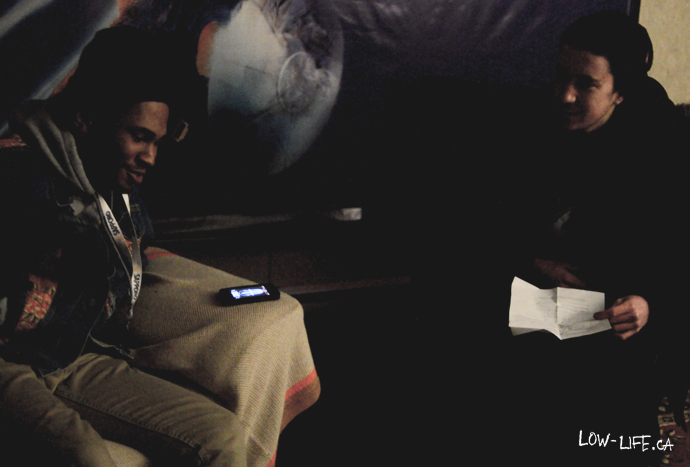 See Previously:
Kaytranada | Kaytra Todo EP
Igloofest | Retrospective
words: Adam Rutledge
images: Kane Ocean
---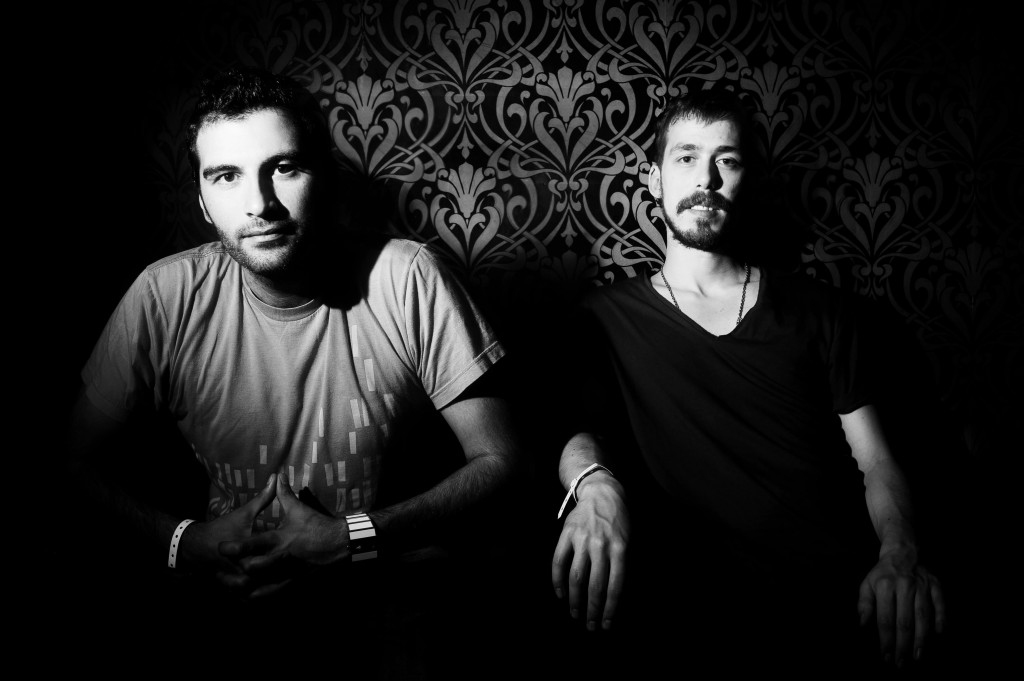 Last month, I was fortunate enough to sit down with Kaveh Soroush of the all mighty duo, Pleasurekraft. We were tucked away in a comfortable corner booth at the regal Intercontinental Hotel in the heart of Montreal's Old Port. Two minutes into the interview a fair sized contingent of YMCMB strolled past our booth. Kalle Ronngardh, the other half, was hard at work producing at their studio in Stockholm at this time.
LL: Who do you trust to get an honest evaluation of your tracks?
Kaveh: At this point now, its kinda' like you get to a point when you're working with your partner where you've reached a level where your releasing on labels, and there's an audience that's waiting for your music… basically, your seal of approval has already been stamped as soon as you've got a couple hits, so once you get to that point, in our case its two people, you're always sending stuff back and forth. You throw away the first hundred tracks when your comin' up and you're learning how to do everything but you get to a point where you trust yourself and trust in the people you're working with and also now we have management as well so, our management, our agents….I think everyone questions their art when they're making it. Hopefully you get to a point, where you know its not…well, you hope its not crap (laughs)
LL: Do you release most every track that you work on? Or are there many tracks on your hard-drive that never see the light of day?
Kaveh: There are not a lot of  finished tracks that don't see the light of day, and there are a lot of  "sketches" for tracks that don't for whatever reason. I mean, we'd kinda' start on a tangent, Kalle would start something, send it to me, I'd be like "yeah, lets do this," add something here, send it back to him, and then he'll kinda work on it some more, and we may realize that the two ideas don't jive well together. Then its back to the drawing board. We  both have slight musical A.D.D., so if we work on something too much, too long, and its not amazing after a little bit its kind of like oh fuck this I'm bored, start from scratch again. You know?
LL: In an interview with Dirtie Clouds in January of 2011, you stated "we like tracks that have a narrative, musically. I want to ask; who, in your eyes,  are a couple people that exemplify this?
Kaveh:  A couple of people that I'm really into right now… like Mike Vale for instance. He kinda' has that very visual approach; almost a cinematic one. A lot of Format B's tracks I think as well. Its more than that, though. It seems obvious to me that these guys use influences that are outside of electronic music and that's what makes their electronic music so interesting. It's really boring when you're a techno artist, all you listen to is techno, and you make techno. But take for example Format B, for : Yeah, its techno. I don't play a lot of techno, but I play Format B because their techno has soul. You listen to their records and you know their listening to Jazz, Blues, R&B… it all comes through when you're listening to their tracks.
LL: To keep on the topic of things Cinematic, you became known, for a while, to be using a SVM1000 Mixer (an audio and/or video mixer). Was this simply a phase on your path to where you are now?
Kaveh: That was kind of early on, because we were trying to work in some visual things, but that mixer (Pioneer SVM1000) is the mixer that Sander Kleinenberg uses a lot, because he does a lot of D/VJ stuff. I went to school for film, so, naturally, I'm into combining visuals with music, but the problem is that that mixer is such a pain in the ass, and its unbelievably expensive.  Most clubs don't have it, or don't have access to it. To rent one for a club can be thousands of dollars, and that really limits what clubs you can play at. So if we're lucky enough to get to the point where the touring and booking fees are outrageous, then we can take a mixer like that on the road, but right now it doesn't make enough sense.
LL: So you are in a bit of a long-distance relationship with your other half, Kalle. Could give our readers a little bit of a rundown on what exactly that means? It seems like you both have stood strong for the necessity of being a duo, and that you both wouldn't have been able to do this with the other.
Kaveh: For sure, I don't think either one of us would be where we are without the other person. Now, with the touring thing, we kind of split duties. We have a studio in Stockholm where Kalle works out of. I do the touring and DJing, and he sends me stuff on the road. Since he is stationary in Stockholm he is working on the majority of the production stuff.  I started out a DJ around the same time as he started producing, so it also hugely plays to our strengths. Kalle doesn't really like getting in front of a bunch of people and being the center of attention, but he loves being in a studio working on tracks. I love getting up there and getting a room's hands in the air. I do love working on the musical stuff a lot also.
We came from two very different musical backgrounds. He started out in a studio doing electronic music, and I started out in rock and metal bands. I started out playing drums then bass then guitar.  I didn't get into electronic music, as in club-electronic-music, until 2002, when I started learning how to DJ.
LL: When your influences are brought up, you guys tend to use a lot of carnival vocabulary. Could you outline your infatuation with these circus-like atmospheres that almost define your sound?
Kaveh: It's funny because we both just really like that circusy side-showy thing. I don't know if you watch many David Lynch movies or not, but there's this kind of exterior that seems like everything's good in the world, but there is this really dark underbelly that kind of taints the good mood of the film's exterior. I guess, sonically, that's what we're drawn to. I think Tarantula is a really dark track, but then I know a lot of people that call that their "feel-good song." – which to me is really weird! I think more than just the carnival stuff, its the stuff outside the realm of electronic music that influences us: with Kalle, it's a lot of good pop stuff. Myself, the first tape I ever bought was Low-End Theory by A Tribe Called Quest. I was really into hip-hop and still am, and am also really into metal and rock. Deftones and Tool are two of my favorite bands. Doing electronic music is such a far cry from that stuff, but it's still what is closest to my heart.
LL: What tracks and/or artists comprise your personal soundtrack right now?
Kaveh: Well, I really gotta' stop sweating this guy, but I'm in love with the Weeknd. He's incredible. But Kalle and I tend to pay more attention to the producers rather than the artists because a lot of people just see the face. For the most part, they just show up to the studio, sing what other people wrote for 'em, take the paycheque and go home. Thats not a reference to the Weeknd by the way – thats a reference to your average pop icon. Me, I love Kanye West's productions. Timbaland we both love. Neptunes we both love. I also really love this guy named Noah "40" Shebib from Toronto. He produces a lot of Drake's darker stuff. I think he's an incredible producer.
LL: If you were receiving an Oscar right now, whom would you thank?
Kaveh: I would have to say John Acquaviva. He was really supportive, and somewhat of a mentor when we were coming up. There were moments I was ready to call it quits as Kalle and I both had spent years doing this before Tarantula came out – and John was always very motivational. As far as one person from the music scene, it would have to be him.
LL: Thanks for your time Kaveh.
K: Thank you.
Connect with Pleasurekraft:
Facebook | Twitter | SoundCloud | Youtube | Website
---
---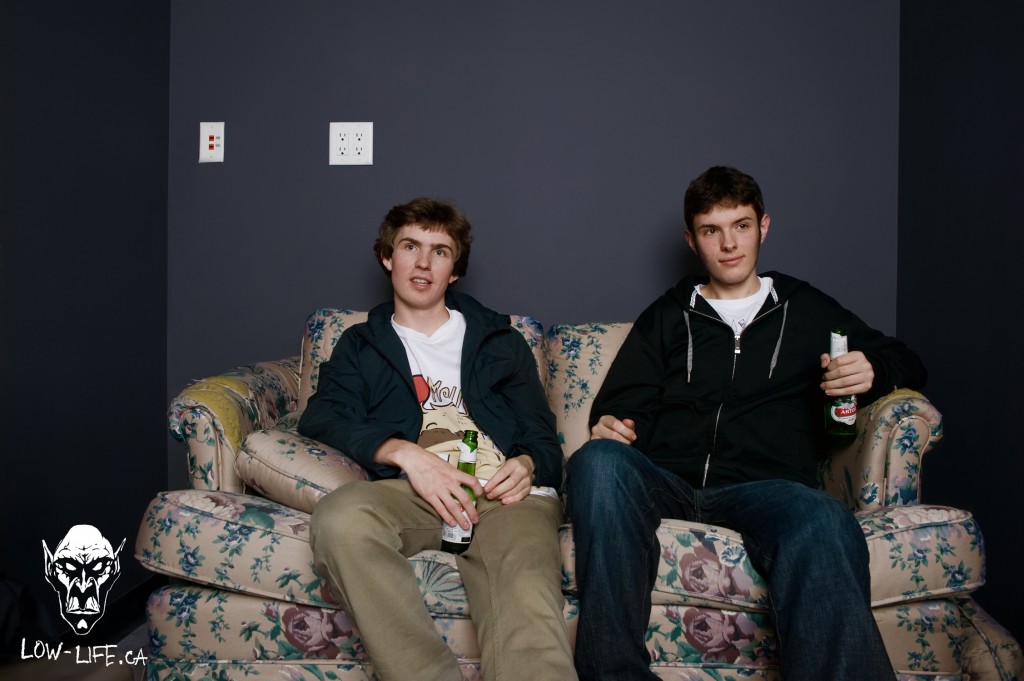 It began in Bristol, 2008. Now, with their precisely cheeky and aggresive take on funky electronica and the helping words of influentials; Rusko, Pendulum, Aphex Twin, and Skrillex, Koan Sound have been thrust into the forefront of the bass music industry's collective eye. Low-Life's own, KO, sits down with the duo before their Vancouver appearance to discuss grizzly bears, Buddhist philosophy, and their latest release, Funk Blaster, out now on OSWLA.
Introducing, Koan Sound.
LL:  What are your specific roles?
Will: "We both do a bit of both, but I do a bit more of the producing and he does a bit more of the DJing; we kind of play to our strengths that way.  That way the group remains much stronger."
LL:  What does your production process typically look like?  What do you use to produce it, and how do you find inspiration? 
Will: "Usually it's just done by lots of experimentation really.  We use Reason 4, and I've been using it for years and years but I'm still finding plenty of new things every time we use it. It's just a case of finding a bit of inspiration in something, and then building upon that.  Usually I find the best way to find inspiration is to listen to a genre completely different to what you're trying to make whether it's a band, or whatever – classical music even, or film music.  It helps a lot when you try and bring that into dubstep, or whatever you're trying to do.
LL: KOAN has Zen connotations to it, and you've released tracks with names that reference traditional definition (One Hand Clap).  What does the name mean to you?
Jim:  "I wouldn't say it's strictly personal, we just thought it was quite a cool concept.  The idea of gaining an answer to a problem not through logic per-say, but sort of intuition – a deeper understanding of something.
Will:  "Like what's the sound of one hand clapping, you know?"
LL:  Eleven days ago you released Funk Blaster on OWSLA.  How is it being among the first releases on the label?
Will: "It's exciting, I mean they've been so supportive – Skrillex and the whole team."
Jim: "We were given pretty much complete freedom to do whatever we wanted, there were no specifications or anything.  They just said: 'we like what you guys do, so we want to release some of your music, and just sort of went from there.'"
 LL:  How do you feel about the EP/do you have words to lowlifes about the direction of its sound?
Will: "I mean we touched on some more funky sounding things in the Max Out EP, and we just wanted to do more of that."
Jim:  "Yeah I think it brings in influences from more acoustic genres – this EP – so you've got sort of funk stuff, whereas that last one was more electronic music I suppose.  But yeah, it's just a mash up of those different genres hopefully.."
LL:  I was reading an interview you did with Dubsilo UK, and you spoke on your earlier influence of drum 'n' bass which is typically 160-190bpm.  In recent tracks you've been down to often under 100bpm.  Give us an idea of your early/current influences, and what you like about the new slower tempos.
Jim:  "Drum 'n' Bass was pretty much the first electronic music that we'd heard, probably 2005 or something like that.  Originally, our first exposure to it was people like: The Prodigy, but quickly it sort of moved down – we started exploring the genre, and finding people like Noisia and Spor who obviously are really really big influences, and that's definitely shaped our sound quite a lot.  That sort of… it's dark, it's quite meticulously produced, but it's hard to describe.  It's tearout, but it's not stupid music.
LL: Initially your influences were drum and bass, which is pretty natural. So going to 100bpm it is…
 Will:  "It's quite uncharted territory that sort of tempo with the heavy bass sounds that we've been doing.  It's just a really nice fresh approach, and it's just really fun to make music at that tempo; it's a bit faster than normal hip-hop, but slow enough that it's got a really nice groove to it."
Jim:  "Yeah we've been getting into people like Opiou from Australia, and this guy called Tipper, who make music at 100bpm and so we include quite a lot of their tunes in our set.  And yeah I don't think most people from the UK really know about them, so it's sort of – unexplored territory as Will said."
 LL:  What can you tell us about the UK production community?  In an interview I saw of Asa, he spoke well of  you, Culprate, and Statix of  the Screwloose people. Anyone we should keep an eye on?
 Will:  "Someone called Teknian, who is a producer from Sweden.  He's pretty young, I think he's 18 now, but recently he's just started making some amazing things.  His bass sounds very much like Spor, but he's just.."
 Jim:  "He has a real breadth to his production.  He can do really dark, tearout drum 'n' bass tunes, and can do really sort of two steppy – melodic pieces.  So yeah he's got a wide pallet of sound, and I suppose that's what we look for in an artist really… someone who can turn their hand to different things.
 LL:  Everyone has to ask: 5 favorite tracks right now?
 Jim:  "Probably a Culprate one called "Ono", it's going to be released next month I think.  He's doing an EP for Inspected, I think that's the main track.
Will:  "This song I'm really into right now by Phace and Misanthrop called "Energie"
Jim:  "We've just done a remix for Kill The Noise which is being released in a couple of weeks.  The original tune is called Deal With It, and that's actually coming out on OWSLA as well, it's the next release on the label."
Jim:  "Another tune by Culprate which is actually on the same EP called Tentacle which is completely different from all his other stuff.  It's like a really down-tempo sort of garage-y tune — it's wicked."
Will:  "What was that Teknian and Asa one.. Jirachi.."
Jim:  "It's a collab between Asa, Teknian, and this guy called Kasket, and the tune's call Jirachi?  Yeah it's a good tune, just have a little Google search or something."
LL:  Which would win in a fight: a Lion or a Grizzly Bear?
 Will:  "Grizzly Bear.. they are strong motherfuckers."
Jim:  "I've never seen one, but who was it that was telling us.. their first ever trip to Canada, and their first time they'd ever smoked weed.."
Will:  "He happened to stumble across a bear, and he just ran away from it.."
Jim:  "and yeah, this bear was sort of quite a placid bear, and he saw this bear, ran away from it, and of course this bear started chasing after him.  Don't know how it ended.."
Will:  "Well he is still alive so you know.."
LL:  What does KOAN Sound hold for the future of bass music?
Will:  "It's a hard question because it's evolving so quickly..  There are plenty of genres coming out that I'd never heard of which are huge.."
Jim:  "As long as it stays fresh and there's new producers coming through and there's new ideas being generated, then that's all I look for in it really.."
LL: Thank you for your time.
K.O & Rader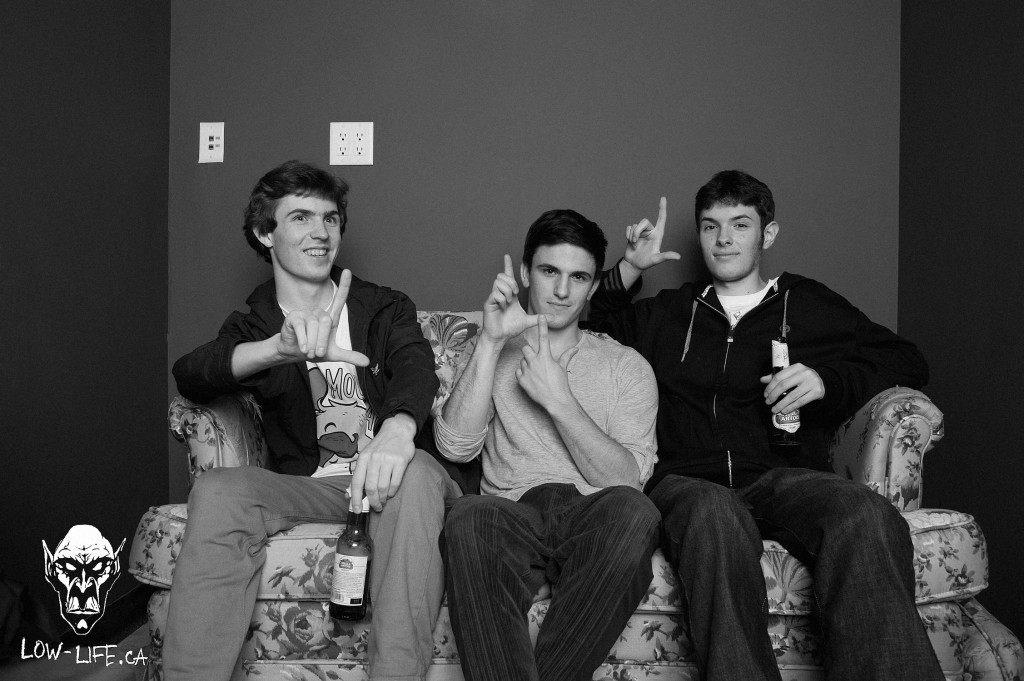 L O W – L I F E
---