Here's a freebee from the currently on fire, RL Grime, not but an hour old and only two weeks after the release of his debut Grapes EP. Supposedly, this is an apology for some manufacturing issues of the patch set to accompany the purchase of the hardcopy product. I think its safe to say that he's been forgiven.
Download || Trap On Acid – RL Grime
sam.i.am
---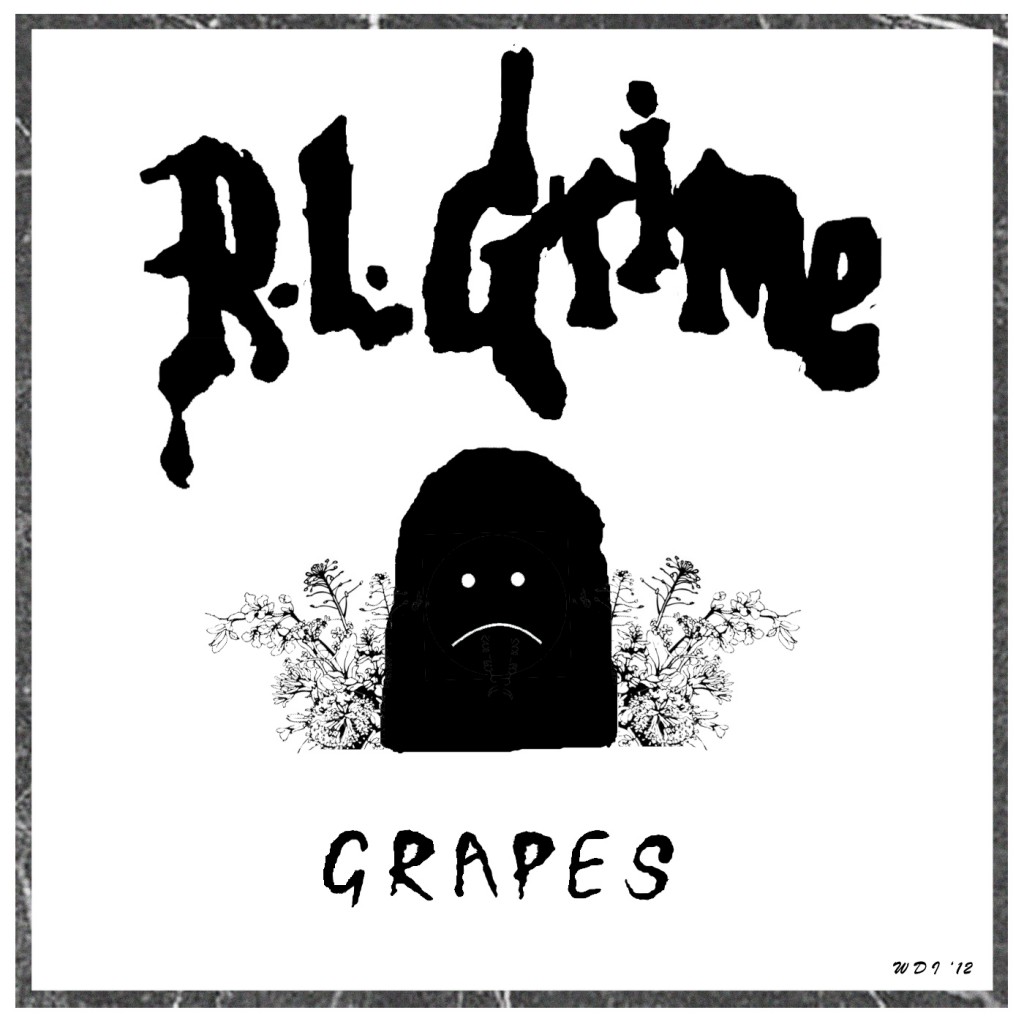 At the stroke of midnight, the Wedidit Collective, fronted this time by MPC-party starter, RL Grime, imparts upon it's audience the long awaited Grapes EP. Get your cell phone out of your pocket and take down their number – that's (911)-420-6969 – because you might just have the urge to thank them personally after you indulge in this L-pape cone of a release.
20 year old crunk-wunderkind, Henry 'RL' Steinway, indulges the considerable expectation that has been mounting around this product since "Grapes a la Vodka," became every wily DJ's 2:20am climax jam back in September of last year, with tracks like the thick, yet silky "Treadstone," and the cheekily triumphant, "Amphibian." This, his honed talent, along with his impressive posse of like-minded beat-smiths providing everything from the genretic diversity of the LOL Boys' elongated tweak, to the lively nostalgia evoked by Salva's number, packs Grapes up into one dense and, dare I say it, "dank" package. Shlohmo and 2KWTVR's contribution, the coincidentally appropriate cherry of this joint, closes the 8-track extended play with a bang so satisfying that I was compelled to relive the moment again…and again…and then a few more times, until i began to question the harmless nature of my audio-habit. In other words, if it were physically possible to smoke this EP, I would. Happy 420.
sam.i.am
---